Macaroni and cheese: un piatto tradizionale americano diventato famoso anche in Europa. Si può cucinare in molte varianti, ma qual è la ricetta originale?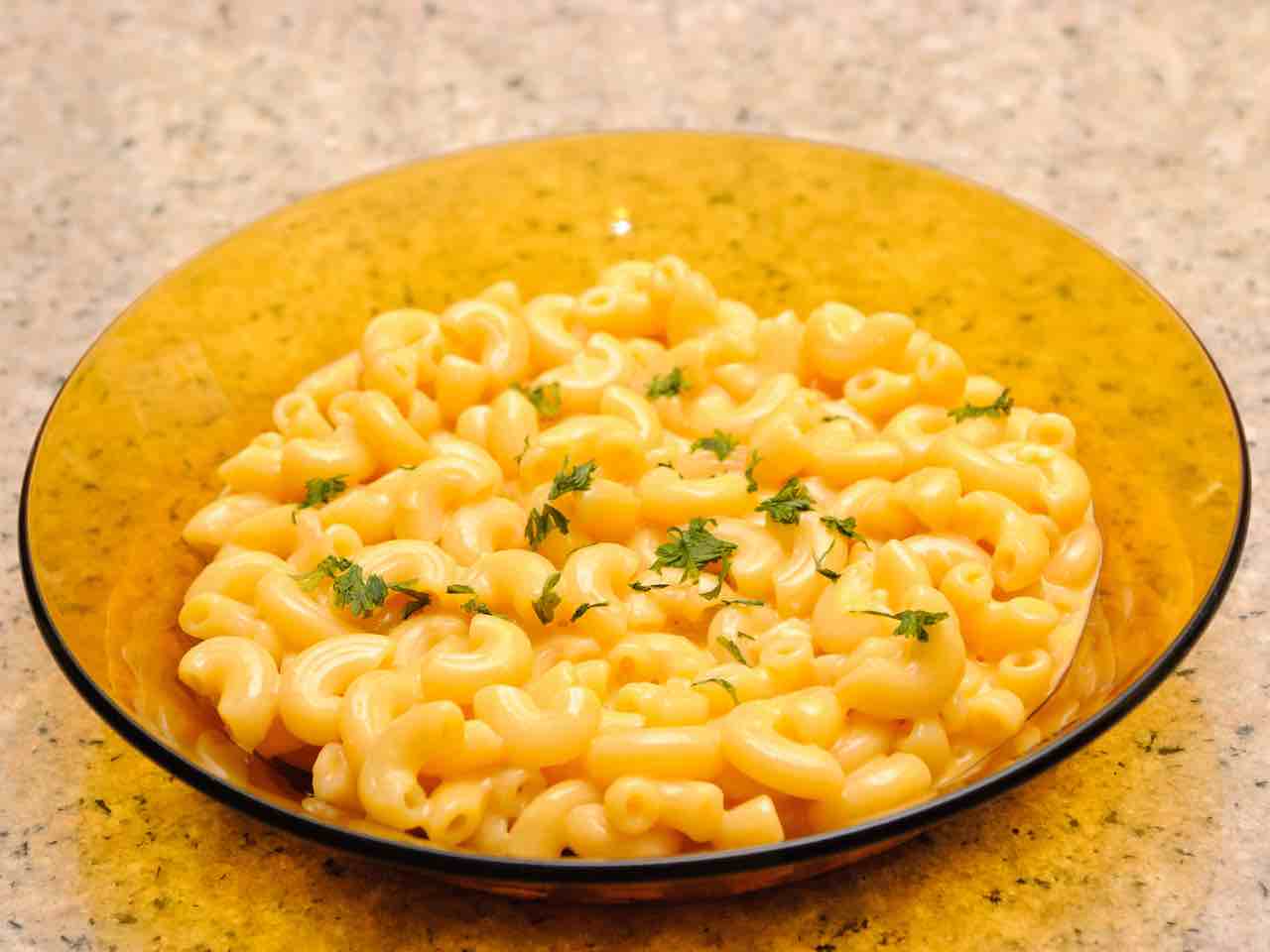 I Macaroni and cheese sono da sempre riconosciuti come un piatto tradizionale americano: col tempo – e complici le serie tv e i film – sono diventati famosi e "importati" anche in Europa. Di base, come dice il nome è una ricetta molto semplice, visto che si tratta appunto di pasta con il formaggio, eppure esiste un procedimento preciso per renderla così cremosa come l'originale.
Leggi anche: La pasta fuori dalla norma, con il formaggio che ti stupirà
La ricetta – contrariamente a quanto si pensa – a in realtà origini europee: già in Francia e in Inghilterra nei testi di cucina medioevali possiamo trovare traccia di una pasta col formaggio. La ricetta moderna, invece, risale al 1770 quando Elizabeth Raffald nel suo libro The Experienced English Housekeeper ha aggiunto il formaggio Cheddar. Nel corso dei secoli il procedimento è arrivato fino a noi, distinguendosi nella versione americana e in quella canadese, che comprende per esempio la senape. Pur esistendo quindi diverse versioni, vi daremo quella più vicina all'originale dei Macaroni and Cheese.
Macaroni and cheese: la vera ricetta americana
Per preparare i Macaroni and cheese servono:
500 g di Pasta corta
200 g di Cheddar (per chi non lo gradisce provolone o emmental o  comunque un formaggio dolce)
60 g di burro (più quello per ungere la pirofila)
60 g di farina
600 ml di latte
100 g di Parmigiano
Noce moscata, sale, pepe
Pangrattato
Per prima cosa mettiamo a bollire l'acqua per la pasta, poi tagliamo il formaggio scelto in piccoli pezzi. Successivamente in una pentola facciamo sciogliere il burro e aggiungiamoci la farina. Mescoliamo con una frusta come se dovessimo fare il roux per la besciamella e  aggiungiamo il latte intiepidito.  Continuiamo a mescolare per evitare la formazione di grumi e diamo una grattata di noce moscata, di pepe e regoliamo di sale. Quando il composto inizia a "tirare" – diventa cioè più denso – aggiungiamo il formaggio a nostra scelta tagliato a pezzetti e il parmigiano e mescoliamo fino a che la salsa non sarà pronta.
A questo punto scoliamo la pasta al dente. Imburriamo una pirofila con un po' di burro e spolverizziamola con del pangrattato. Versiamoci sopra la pasta e la salsa ai formaggi e mescoliamo. Aggiungiamo ancora pangrattato e fiocchi di burro in modo che si formerà in cottura la crosticina: i Macaroni and Cheese infatti vanno cotti in forno a 200 gradi per 20 minuti o fino a che – appunto – non ci sarà la crosticina desiderata.